English
The tutorial is divided into three parts
How to register to use the MetaMask

How to import the PlatON network in the MetaMask

How to use MetaMask to mint NFT
How to register to use the MetaMask
1. Download Chrome with installation [Existing can be skipped]
2. MetaMask Little Fox Wallet Plugin Installation [Existing can be skipped]
Open MetaMask Official website
Click "** Download "
Click " Install MetaMask for Chrome "
Click " Add to Chrome ", this completes the MetaMask plugin installation
3. MetaMask Little Fox Wallet Plugin Usage [Existing can be skipped]
Please follow the guide step by step, first click on " Getting Started** ";
New first time users please click on " Create a Wallet " on the right hand side;
Click " Agree ", Set a strong enough password (not a mnemonic but important enough to be kept carefully), When the settings are complete, click " Create ";
**Follow the instructions to make a safe backup, which is very important!
Finally it's just a case of reading the notes and clicking confirm all the way through to complete the creation of your new wallet, congratulations!
How to import the PlatON network in the metamask

Method 1: Adding PlatON Mainnet via PlatScan
Open PlatScan
Click on Add to MetaMask and authorise the addition in the Metamask extension window.

Method 2: Adding a PlatON master via Chainlist
Open Chainlist and connect to the Metamask
Search for PlatON, find PlatON Mainnet with ChainID 210425 and click on "Add to Metamask"
Confirm the addition

Method 3: Add manually, using Metamask to add a network, enter the following
Network Name: PlatON MainNetwork
New RPC URL: https://openapi2.platon.network/rpc
Chain ID: 210425
Symbol: LAT
Block Explorer URL: https://scan.platon.network/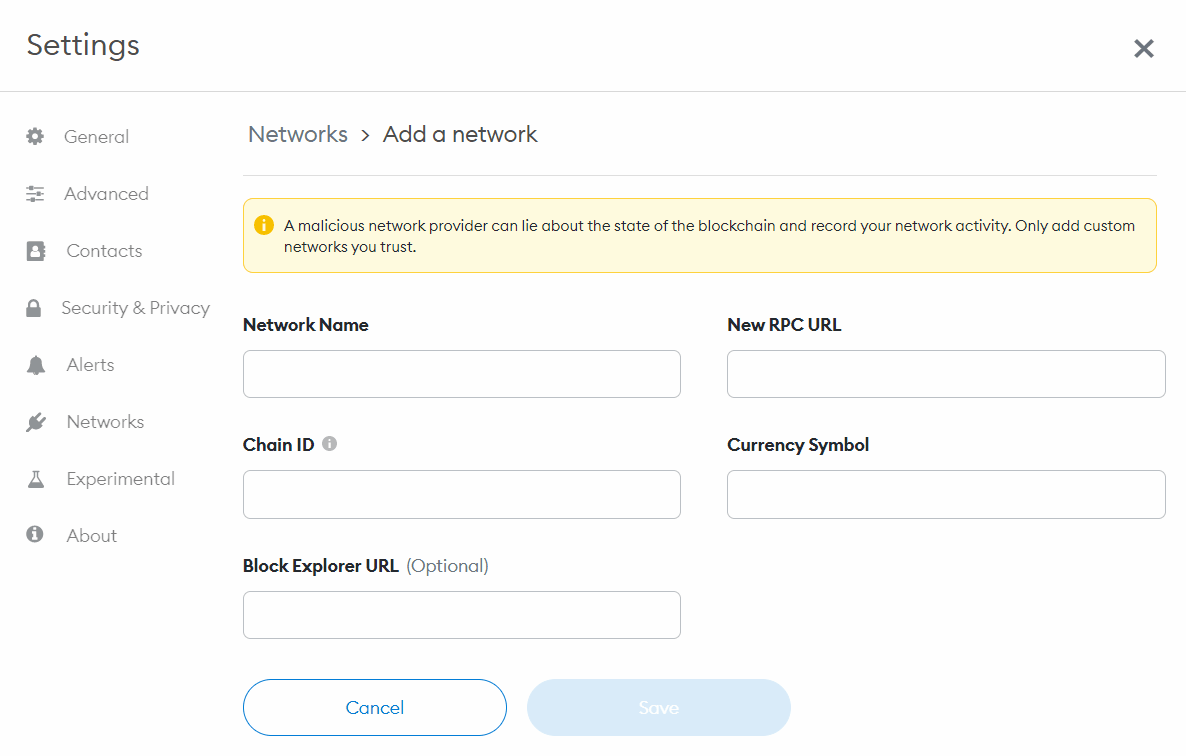 Please ensure you have enough LAT to pay for GAS, if you don't have LAT, you can get it through Huobi Global, OKX, MEXC, Gate
4.## How to use MetaMask to mint NFT
Click as shown
If MetaMask is not linked to a Platon network, the Wrong Network will be displayed at the bottom of the image, just click on the button and allow the network to be connected.

中文
教程分為三部分
如何註冊使用MetaMask

如何在MetaMask導入PlatON網路

如何使用MetaMask Mint NFT
如何註冊使用MetaMask
2. MetaMask小狐狸錢包插件安裝【已有可跳過】
點擊" Install MetaMask for Chrome "
點擊" 添加至 Chrome ",即可完成MetaMask的插件安裝
3. MetaMask小狐狸錢包插件使用【已有可跳過】
請跟著引導一步步走,首先點擊" 開始使用** ";
第一次使用的新用戶請點擊右側" 創建錢包 ";
點擊" 我同意 "後,設一個有足夠強度的密碼(不是助記詞但同樣重要,需自行認真保管),設定完成後點" 創建 ";
**依照引導做好安全備份,安全備份非常重要!
最後就是閱讀注意事項並一路點擊確認,即可完成新錢包創建,恭喜!
如何在Metamask導入PlatON網路

方法1: 通過PlatScan添加PlatON主網
打開PlatScan

點擊Add to MetaMask,在Metamask擴展窗口裏授權添加。

方法2: 通過Chainlist添加PlatON主網
打開https://chainlist.org/,並連接小狐狸錢包地址

搜索 PlatON,找到 PlatON Mainnet,ChainID為210425,點擊"Add to Metamask"

確認添加即可

方法3: 手動添加,使用Metamask 添加網絡,對應輸入以下內容
Network Name: PlatON MainNetwork
New RPC URL: https://openapi2.platon.network/rpc
Chain ID:210425
Symbol:LAT
Block Explorer URL: https://scan.platon.network/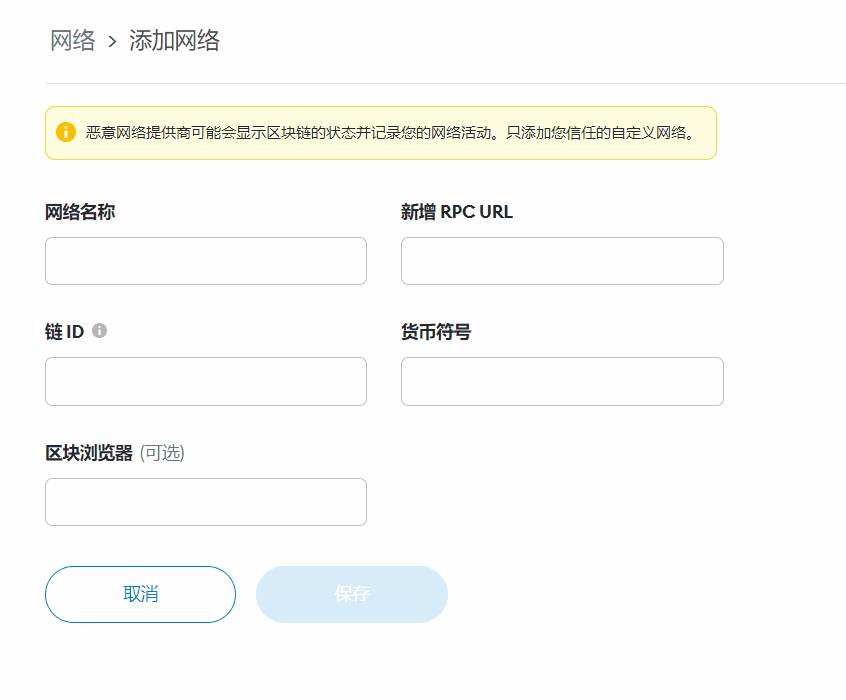 請確保您有足夠的LAT以供支付GAS,如果你沒有LAT,可以通過Huobi Global、 OKX、MEXC、Gate獲取
如何使用MetaMask Mint NFT
如圖點擊
如果MetaMask沒有鏈接PlatON網路 圖片下方會顯示Wrong Network 只需點擊該按鈕然後允許連接該網路即可
MINT成功