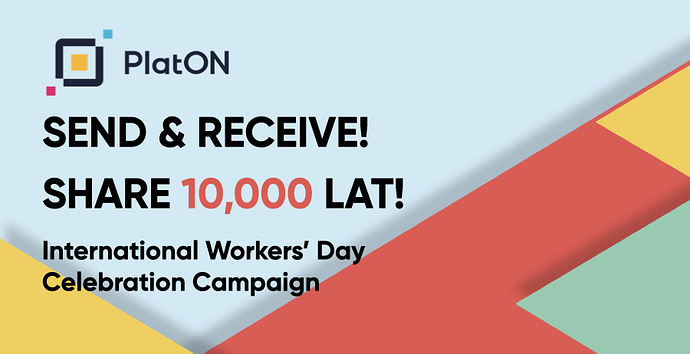 Campaign time
Submission period: May 1, 0:00 to May 5, 24:00 (GMT+8)
Award verification period: May 6 to May 15
Award announcement period: May 16 to May 20
Award distribution time: May 30
Prizes
During the campaign time period, all the LAT transfer that meets the requirements will be awarded to the address where the LAT is accepted. All winning addresses will share the 10,000 LAT prize.
HOW to Get the LAT ?
We have issued 0.427 LAT to all addresses that have won in previous campaigns (including LAT and aLAT). Look for them in the community!
Campaign Details
Make a transfer during the campaign time and the prize will be drawn based on the hash of the transfer transaction.
Requirements
The first transfer transaction received by the wallet address must take place between 0:00 on 1 May and 24:00 on 5 May(GMT+8)
The transaction hash of the first transfer received at the wallet address, the fifth digit from left to right is the letter (a-f)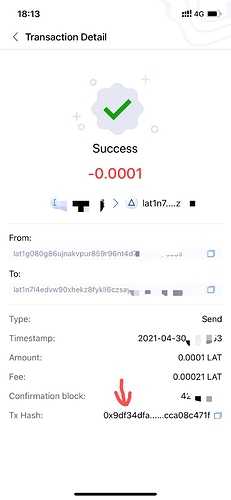 As shown in the picture below, the arrow pointing to " f " is the fifth digit of the transaction hash from left to right.
Join PlatON telegram group:https://t.me/PlatONNetwork

Follow PlatON Twitter:https://twitter.com/PlatON_Network

Fill in the google form https://forms.gle/6gA3Hhhjs1UHScZW8 and submit the following:
The hash of the transaction that meets the requirements
The address of the PlatON mainnet wallet (beginning with lat) that accepted the transfer
Screenshot of joining the PlatON Telegram group
Screenshot of following the Twitter
Your Email.
Telegram username
Twitter username
Each winning address matches one Twitter, Telegram or WeChat Username and only win once; multiple submissions are based on the first one.
Subscribe PlatON Network